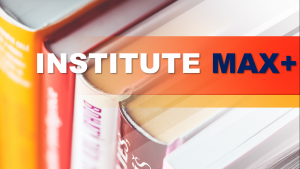 Institute Max +
Introduction
INSTITUTE MAX + is a software and a digital way to make your institution live, fast, easy & paper less.
Features Of Institute Max+
Automatic attendance machine (smart card our bio thumb).
Automatic messaging system for students and teachers [present (institute enter, institute left), absent, late, duplicate].
Wire free, power free, maintenance free attendance machine.
GPS and GPRS with power backup.
Instant messaging facility for students and teachers.
Daily basis attendance reports, weekly, monthly and yearly reports also available .
Online CRM software with all required requirement of Institute.
Employee management with payroll facility.
Employee daily basis report shift management (according to institute requirement).
GPS transport tracking with student and instant SMS.